(Indispensável artigo para aprender mais como se dá a interação entre luz e a matéria comum, vai aqui copiado para ser traduzido e memorizado.)
Para recordar nossa formula da Luz como código do ciclo vital:
Como seria uma lampada emitindo luz negativa, portanto escurecendo tudo?! Não estranhe: é quase certo que a "luz negativa" existe, que é abundante justo aqui e agora onde existimos! O nosso problema é que nosso complexo sensorial ainda é muito grosseiro e atrasado e com sua evolução vão surgir importante aspectos da realidade que vão mudar nosso atual estado de existência para novos estados inimagináveis a êste nosso pequenino cérebro. Nunca me esqueço do meu xamã na selva amazônica que quando tomava suas beberagens de ervas e mudava de personalidade dizia que estava vendo o mundo todo iluminado por uma luz diferente. Imaginei que "se isso fôr verdade", o normal do mundo não é o escuro que vemos e sim o mundo iluminado: nós vemos escuro porque esta luz é como um repentino choque dos faróis de um carro em nossos olhos, vivemos como cegos para a realidade. Mas conjecturas à parte, a Luz se tornou o ultimo principal ponto de interêsse para as pesquisas da Matrix/DNA na sua ãnsia de buscar mais entendimentos dêsse mundo, quando percebemos que a divisão de um espectro de radiação eletro-magnética (luz) em sete diferentes frequencias corresponde às sete diferentes principais formas de um ciclo vital, portanto, levando-me à estonteante suspeita de que a Luz pura, natural, contem o código da Vida, ou seja, ela imprime Vida à matéria.  Agora êste artigo fala em energia negativa, luz negativa?! Já era de se suspeitar, pois tudo nêste Universo vem aos pares, mas esta nova informação é incomputável pelo meu fraco cérebro. Vejamos: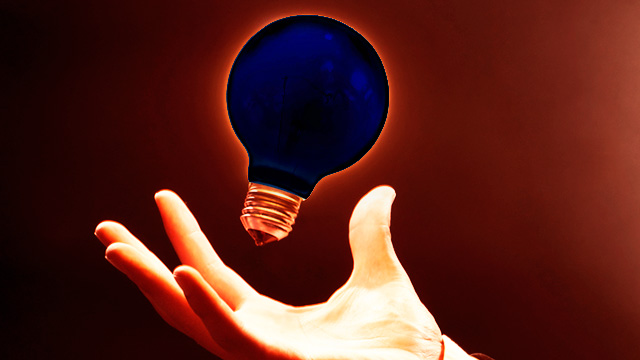 http://arstechnica.com/science/2012/08/the-dark-side-of-light-negative-frequency-photons/
ARS TECHNICA.COM
The Dark Side of Light: Negative Frequency Photons
The impact of something we thought couldn't exist has now been detected.
by Chris Lee – Aug 24 2012, 9:00am EDT
Cashed page by Google: http://arstechnica.com/science/2012/08/the-dark-side-of-light-negative-frequency-photons/.
Link Adress: http://arstechnica.com/science/2012/08/the-dark-side-of-light-negative-frequency-photons/
Tradução:  O Lado Escuro da Luz: Fótons com Frequencia Negativa
Comentários Importantes no Artigo:
Nwambe | Wise, Aged Ars Veteranreply7 days ago
S'what I love about ars. If I don't understand the article, I *will* understand the comments. To the commenter who made the point about the cannonballs…. Thank you.
It makes so much more sense at that point. I was imagining 'anti-light', some sort of waveform that will render an entire area dark. Reading your analogy really cleared it up. Cheers.
Isto nos lembra como é importante não apenas ler os "papers" cientificos, mas tambem os artigos em blogs, mais devido aos comentários de experts que ajudam a esclarecer/aumentar as informações
xxx
Três pessoas (A,B,C) segurando uma corda. Pessoa A chacoalha a corda produzindo uma onda que vai a B e se êste não for uma resistencia ao movimento a onda continua para C.

Isto é energia positiva.

No fim pode ser que alguns fotons estejam voltando na onda, de B para A. Êles não alteram a onda mas criam uma onda superposta com direção contrária.

Isto é energia negativa.
Polama
| Wise, Aged Ars Veteran
reply
7 days ago
Is this a reasonable analogy?

Let electrons be people, and let them all hold a rope representing some unit of the electromagnetic field. Have person A shake the rope (corresponding to the excitation and release of an electron). This creates a wave in the rope (a photon) that travels to person B. If the person B's arm offers no resistance it'll rise and fall and the wave will continue down the path to person C. If there is some resistance, though, then part of the energy will raise the arm and create a weaker photon that travels forward to the person C, and part of the energy will go back down the rope to person A. If person A is moving there arms in a steady pattern, eventually person B's resistance will be compensated for and you'll have a fixed wave pattern traveling along the rope from A to C and it's like there's no retrograde motion. Thus for steady photon waves the retrograde energy from B will cancel out and not be seen, but with a short burst of movement you have discernible photons coming back from B to A (although net-net, energy is being transferred forward from A to B). This energy traveling back from B to A is negative, since it's moving against the main flow of energy.

To describe the situation on the rope between A and B fully you've got 4 vectors like the 4 solutions: A backwards to the previous electron (let's say…Z?), A forwards to B, B backwards to A, B forward to C. Two forward, two retrograde, two occurring on the rope and two draining energy from this section of the rope.
xxx